Before taking Prime Minister Office Modi initially opposed Congress government driven Aadhaar but now found pushing this card mandatory for many government welfare schemes and bank accounts and found more penetration through recently-passed Finance Bill.
Unique Identification Authority of India (UIDAI) backed Aadhaar cards will now be mandatory for filing income tax returns too and if a person does not link his Permanent Account Number or PAN card with Aadhaar, his PAN will be rendered invalid after July 1, 2017.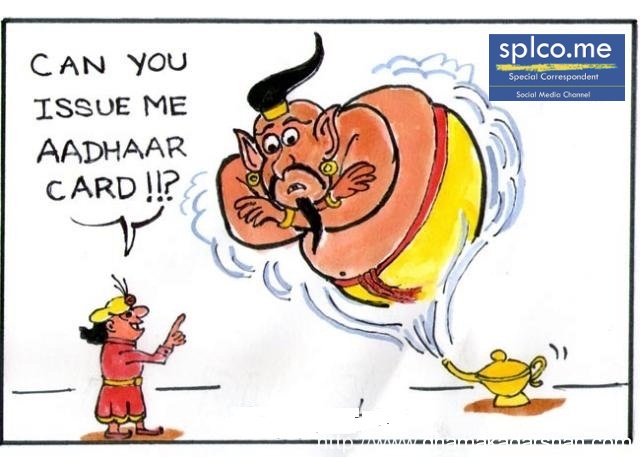 According to government sources BJP Government taken the Project when 62 crores people allotted cards as on may 2014 and continued its drive , so that until Dec 2016 UIDAI allocated more than 96 crore people cards in the country.
The Aadhaar debate is into its final stages. While the Supreme Court is yet to make it mandatory, the government is flexing its muscles by linking various services to it and forcing citizens to fall in line.
The Supreme Court on Monday said the unique identification number - Aadhaar card - cannot be made mandatory for availing benefits under social welfare schemes. This was stated by a bench of Chief Justice Jagdish Singh Khehar, Justice D Y Chandrachud and Justice Sanjay Kishan Kaul.
Senior counsel Shyam Divan had challenged a spare of orders issued by the government making Aadhaar mandatory to access benefits under various schemes. The government. however, cannot be stopped from using Aadhaar in other schemes like opening of bank accounts, the Bench said.
A seven-judge Bench has to be set up to hear the pleas challenging Aadhaar but right now it is not possible, the court added.
your reviews / critics are valuable to us . your news making skills can also be jointly done in our novel unique social media news making platform kindly get in touch with our team who vows to bring news told in its pure kind from splco Social Media channel for deserved people.