In the case against centre Government the court was questioning the government's decision to close the window allowing all people to swap older Rs 500 and Rs 1,000 notes in the aftermath of Modi's demonetisation announcement on November 8, 2016.
Now the response of Modi government top legal person been made
"If the PM has made the announcement in television that deposit can be done till March-end next year [2017] but subsequent law says one can't do so, the law will prevail but not PM's statement," said attorney general Mukul Rohatgi in court, according to LiveLaw.in.
Modi every Indian remember in his November 8 2016 announcement, said that everyone would be free to deposit their old notes in local banks until December 30, 2016. Following this, those who are not able to deposit their old notes for whatever reason "can go to specified offices of the Reserve Bank of India up to 31st March 2017".
When the government issued an ordinance, however, it prohibited most Indians from being able to deposit their older notes after December 30. The only people permitted to still do so until March 31 are Non-Resident Indians and citizens who were abroad between November 8 and December 30, 2016.
This left a number of people in the lurch, prompting the filing of several Public Interest Litigation suits asking how the government could go back on its decision after the prime minister promised the window would remain open. The Supreme Court has now given the government until April 11 to submit a detailed explanation of why it decided to shut the note-swap window ahead of time.
"You can't arbitrarily exercise the power by closing the window," Chief Justice of India JS Khehar said, according to LiveLaw.in. "You can reject their case if you find misuse but can't deny their rights. You can't keep people in lurch."
The demonetisation exercise, involving the exchange of 86% of all currency in the system, was riddled with rule change after rule change as the government struggled to contain the fallout of the massive operation.
However, the Supreme Court is now asking how a rule change that goes against something the prime minister clearly laid out in his address to the nation on November 8, could possibly be defended as making life easier.
The Chief Justice reportedly said, according to LiveLaw.in, that the notification which ended the note-depositing window early, "has overtaken the PM's speech without any notice to the people. You can't prejudge people's inability to deposit without giving them an opportunity."
So far, the government has failed to give an explanation for why the ordinance it eventually promulgated did not live up to the promises that Modi made in his speech.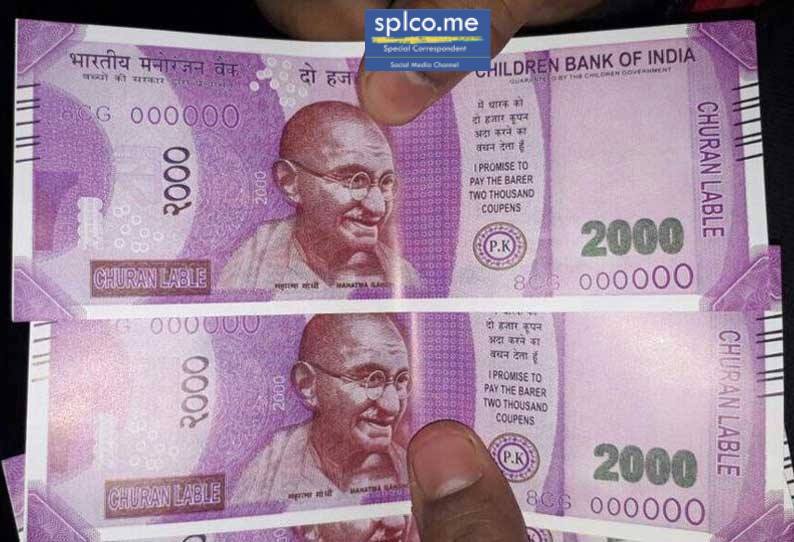 Moreover, the Supreme Court case also examines the crux of Attorney General Rohatgi's argument: Is there such a lack of credibility to Prime Minister Narendra Modi's words, even in an address to the nation, that citizens should be expected to consult the fine print on every promise he makes?
According to Election Commission data Cash seizure in the just-concluded assembly elections in five states has seen a 263 per cent rise as compared to the 2012 polls, proved one point clear be it demonetisation or remonetisation hoarders are already ahead and Modi government fails here badly
On the another side the counterfeit notes available at different part of ATMs proved the holes of demonetisation...
W.r.t to digital india campaign the intensity of Modi government action been unplugged according to provisional data on electronic payments released by the Reserve Bank of India (RBI). that sates value of digital transactions nationwide declined 1.5 per cent to Rs 92.6 lakh crore in February 2017 from Rs 94 lakh crore in November 2016.
So black money , hoarding of currency , counterfeit notes and digital india all gone in wind and now in court Modi's top legal officer saying not to trust his boss Prime minister of India words..
This push common man for a logical conclusion w.r.t the mission of demonetisation What Modi government whats to hide warranted to be probed.
your reviews / critics are valuable to us . your news making skills can also be jointly done in our novel unique social media news making platform kindly get in touch with our team who vows to bring news told in its pure kind from splco Social Media channel for deserved people.