Sharma, had filed the petition after BSP leader Mayawati and then AAP leader Arvind Kejriwal raised questions about EVMs, saying their parties suffered big defeats in UP and Punjab, respectively, because of these machines that had been "tampered with".
Admitting the petition Supreme Court today served a notice to the Election Commission on a complaint filed seeking an investigation into the efficacy and accuracy of Electronic Voting Machines (EVMs) that some politicians recently said can be "easily manipulated."
But the apex court refused to grant the petitioner's request to issue a notice to the CBI on the same issue.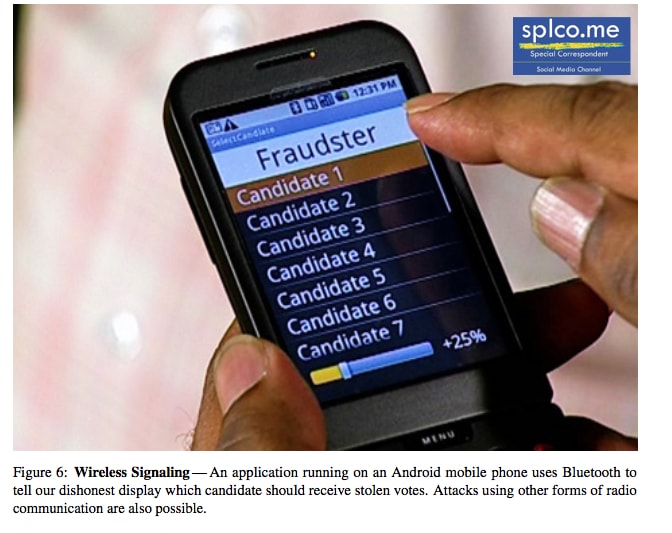 Picture credits : indiaevm.org
Earlier Mayawati said the machines recorded votes in favour of the BJP irrespective of what button was pressed by voters. The charge was echoed by former Uttarakhand chief minister Harish Rawat, who lost from both the seats he contested. Former UP chief minister Akhilesh Yadav - who also lost in Punjab - said that Mayawati's doubts about EVMs need to be investigated.
However EC rejected accusations that EVMs can be meddled with. "Although the Commission has offered opportunities more than once to those alleging the temperability of EVM, no one has been able to demonstrate to the Commission that the EVM used in the country's election process, can be tampered with," the EC said in its reply to a BSP's letter earlier this month.
AAP, too, complained to the EC during the Punjab elections. It alleged there had been a move to disturb EVMs by breaching the security of strong-rooms where they were being stored after the February 4 elections in the state.
However foul cry about EVMs heard loud across global stating one can easily change thousand of votes in EVM within few minutes . In 2006 Dutch TV aired a documentary showing how easy it was to hack the EVMs that were about to be used in their general election. The machines were subsequently withdrawn.
When IITians Hariprasad and team exposed how the EVMs can be hacked they been arrested by then Congress Government in 2010.
It is known fact that Ballot papers can't be hacked like EVMs for this reason Netherlands too went back to paper ballots. It is interesting to imbibe RSS ideology and Sitting BJP MP Subramaniyam Swamy who done series of press conferences and power point presentation shows against usage of EVMs when congress government ruled is remained sitting stoic.
your reviews / critics are valuable to us . your news making skills can also be jointly done in our novel unique social media news making platform kindly get in touch with our team who vows to bring news told in its pure kind from splco Social Media channel for deserved people.